Zurich proves an ideal venue for a small and SNoUG conference!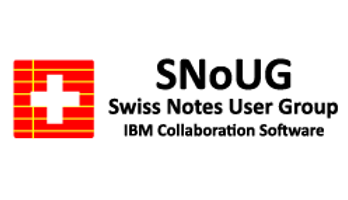 A mere one day before the start of the SNoUG conference we made the spontaneous decision that we really should travel to Zurich. And we have to admit that it was well worth the trip! The Swiss Notes User Group turned out to be not only extremely well organized, but captivating with its warm and friendly flair. With some 80 participants, SNoUG is naturally smaller than comparable events within the IBM Notes / IBM Domino scene. And yet it is this very dimension that allows for such a comfortable and easygoing meeting of the minds.
Whereas larger events cover a wide array of subjects, this conference let everyone concentrate on the essentials and share a great deal of knowledge and experiences about using IBM Notes and all the associated software products that are out there. Not to mention how the featured subjects of enterprise social software, IBM Connections, open source Software, IBM Verse, IBM Cloud, and database maintenance tools (DBMT) gave everyone plenty to talk about.
The "speed sponsoring" that was held at the beginning of the program, during which attendees got the lowdown about each exhibitor's products solutions in 5-minutes time, worked out really well. Later visitors had the chance to go into more detail about this or the other software solution with the exhibitors of their choice. This ensured a lively and productive exchange among all the different SNoUG participants.
On an incidental note, we were able to connect with a number of our current customers and discuss and clarify new issues and approaches to problems on all things relating to IBM Notes and about using n2pdf.
Conclusion: This conference turned out to be a real insider tip that let us return from Zurich with lots of ideas and some new and welcome contacts. So bring on next year's SNoUG 2016 (tentatively scheduled again for October)! We're looking forward to being there once more.