SNoUG 2015: Zurich – Here we come…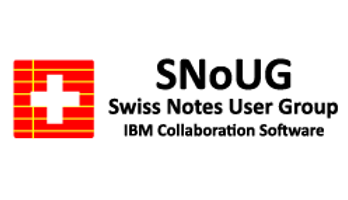 At the last minute we decided to attend this year's SNoUG conference in Zurich (27 + 28 October 2015).
Snoug conference in zurich
Twice a year the Swiss Notes User Group (SNoUG) organizes a conference, which provides a venue for sharing insights and experiences about IBM and its Notes, Domino, Connections and WebSphere products. It's all about the technical exchange of information about software and tools, such as n2pdf, which are specifically developed to the requirements of IBM users. The conferences give both visitors and exhibitors an opportunity to attend presentations by different suppliers.
We are looking forward to a lively exchange with the conference attendees and SNoUG members, learning about the latest innovations in IBM / Notes Domino, and showcasing our software tools n2pdf and webPDF.
The SNoUG is a platform for making personal contacts, sharing information and experiences, and a well-known counterpart of the DNUG (German Notes User Group). Snoug conferenez has been further developed. But the focus will remain: a usergroup around IBM collaboration solutions.