SoftVision Development is a member of the PDF Association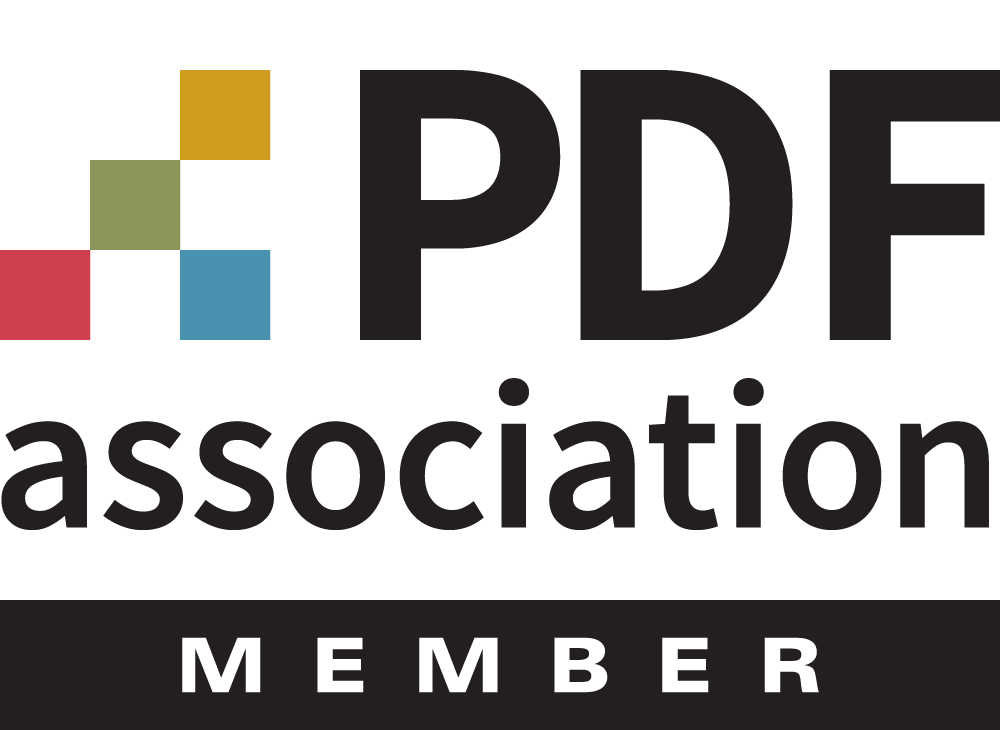 We are a new member of the PDF Association and look forward to future cooperation and synergies within pdfa.org.
The PDF Association was founded in 2006 as the PDF/A Competence Center and promotes open, standardized electronic file formats for documents based on PDF. Its goal is to support software vendors in the integration and implementation of the various international PDF standards.
In addition to being able to participate in the development of new standards on an international level, members can benefit from the community by sharing experiences around PDF technology and using resources for this purpose. Other interested parties and decision makers can also learn about the possibilities of PDF and the PDF subset standards in ECM and other electronic document applications.
What does pdfa.org do?
The PDF Association, headquartered in Berlin, Germany, counts among its members companies, non-profit organizations, government agencies and individual consultants from more than 20 countries worldwide. Above all, it brings together developers of PDF solutions, companies working with PDF in document management and enterprise content management, interested individuals and users who want to promote the development and implementation of PDF technology in their companies.
Save the Date – Event Tip PDF Days 2022:
PDF Days will take place again this year with interesting information and innovations around PDF. For 2022, the PDF Association is offering a hybrid event, once as a face-to-face event at the Novotel Berlin and all workshops and sessions will also be broadcast online via live stream:
When? September 12 + 13, 2022 (Technical Workshop: September 8-9).
Where? Presumably in Berlin at the Novotel Berlin Am Tiergarten.
More info here in the event section: