webPDF 8 update info about bugfixes and new features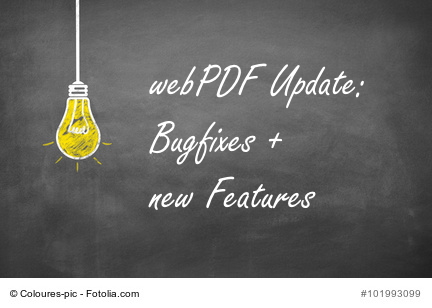 In our latest infomailing we inform about the currently most important topics concerning our products. We start the year 2020 with some important hints and interesting innovations!
A small insight into the new features 2020 in the current infomail:
You want to receive our free newsletter?
Take advantage of this opportunity and be informed about all news, updates and functions in a timely manner.
Register here free of charge.
What do our newsletters look like?