webPDF 8 – About the interim update 2020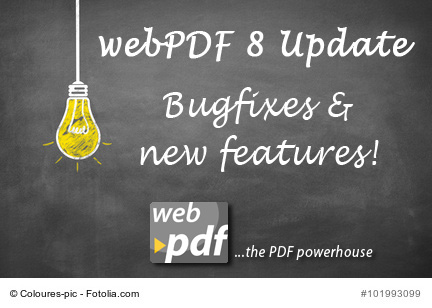 New functions in our web portal
With our current infomailing we want to introduce new web portal functions that make working with PDF documents even more comfortable. We have worked on improved usability and navigation, which provides a better overview and makes it easier to read longer texts. In addition to the update of all libraries used and of OpenJDK 11, the update also includes some new functions:
Overview of the new features in the interim update 2020:
You want to receive our free newsletter?
Take advantage of this opportunity and be informed about all news, updates and functions in a timely manner.
Register here free of charge.
You can find our update to 8.0.0.2159 here:
Windows download: https://download.softvision.de/?product=webpdf
Linux packages: https://packages.softvision.de