All information at the first click – Refresh our webPDF website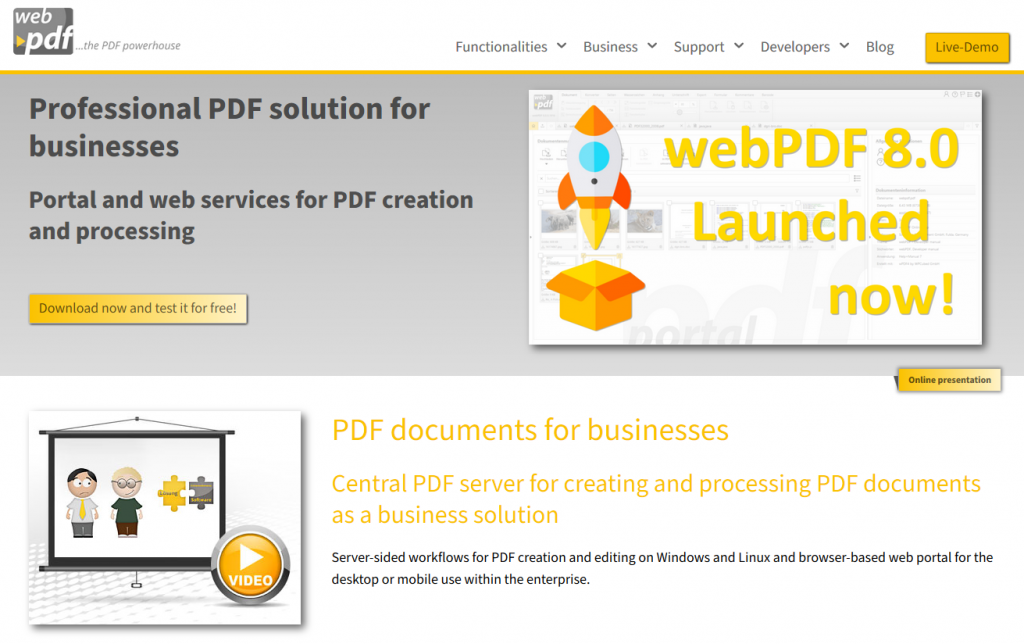 Our webPDF website has been revised and shines in new splendour. With our current complete overhaul we have oriented ourselves above all to user friendliness and clarity.
Are you looking for more information about the webPDF software?
For all interested parties it is always worthwhile to click on the tidy menu: Here you will find all important information about the functions of webPDF: How is the corporate solution structured? What does webPDF offer in PDF Services?
We provide our business partners and customers with all the information they need about licenses, prices and subscriptions. Here you will also find an overview of our current partners and have the opportunity to register for an online presentation or to contact us via our contact form.
SoftVision Support
Very important to us is the reference to our well-positioned support. We provide a lot of resources and help for our customers and interesting people. Here you can find a very detailed, always maintained user manual, a live demo, videos, screenshots as well as our important download area. What is new is that in the course of the update to webPDF 8.0, we now provide a url for the installation of the Linux packages in addition to the usual Windows download URL. In the support area you still have the possibility to find all information about older webPDF versions.
Technical information for developers
For developers and administrators it is worthwhile to take a look at our developer section. Here you will learn everything about the use as a virtual machine, webPDF for Docker and the PDF webservices.
News area
If you are interested in news about webPDF and tips for using webPDF as well as software updates can be important for you, then it is always worth taking a look at our webPDF blog. Especially in the category customer case studies you will find detailed descriptions how webPDF can be used very efficiently.
Get your own picture: Click here for the new website