SoftVision website relaunch goes live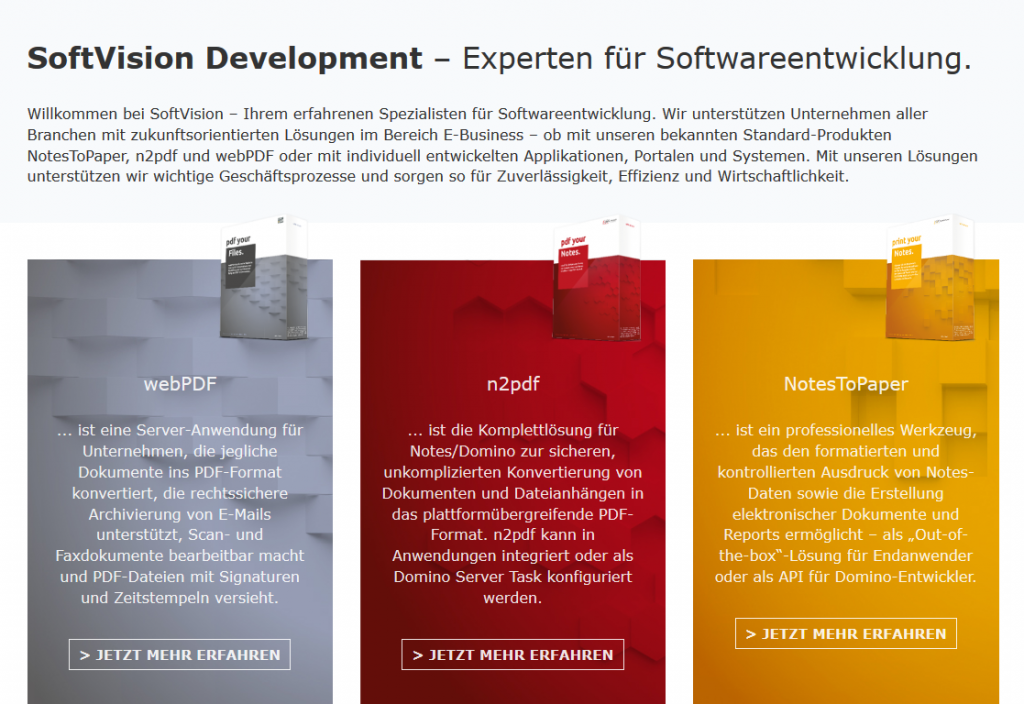 After the redesign of our webPDF product website softvision.de now presents itself in a new look!

True to the motto "less is more" you can find all important information about SoftVision Development from Fulda at a glance. Here, too, our main focus was on clarity, user-friendliness and usability on various end devices, i.e. on responsive design, i.e. the presentation adapts to the respective end devices (PC, tablet, smartphones, etc.)
New and tidy: Our Menu

In addition to the most important basic information at About us, our new menu contains all facts about our core competencies in software development and products. Under the main menu item Products, customers and interested parties also have the opportunity to inform themselves about our subscritption offer and support. Here you will also find all downloads we offer
Detailed information about the products can be found on our respective product websites:
Our news area – Always up to date

Would you like to keep up to date with all the latest updates and are you interested in background information and detailed practical examples? Then here you have the possibility to reach our blog in the news area and to subscribe to our regular, free info mail. What is new here is that under the heading "News" you will find an overview of the last nine blog texts.
Success stories and customer list

The arguments that speak most in favor of our software are most convincing when they come from customers and partners with whom we have been working successfully for years. Under References you have the opportunity to get a realistic picture of our work by taking a look at the success stories or our current customer list.

Would you like to contact us?
If you have any questions or suggestions, please contact us via email or contact form.
Get your own picture: Click here for the new SoftVision website