Our summary of the IT Days 2017 in Frankfurt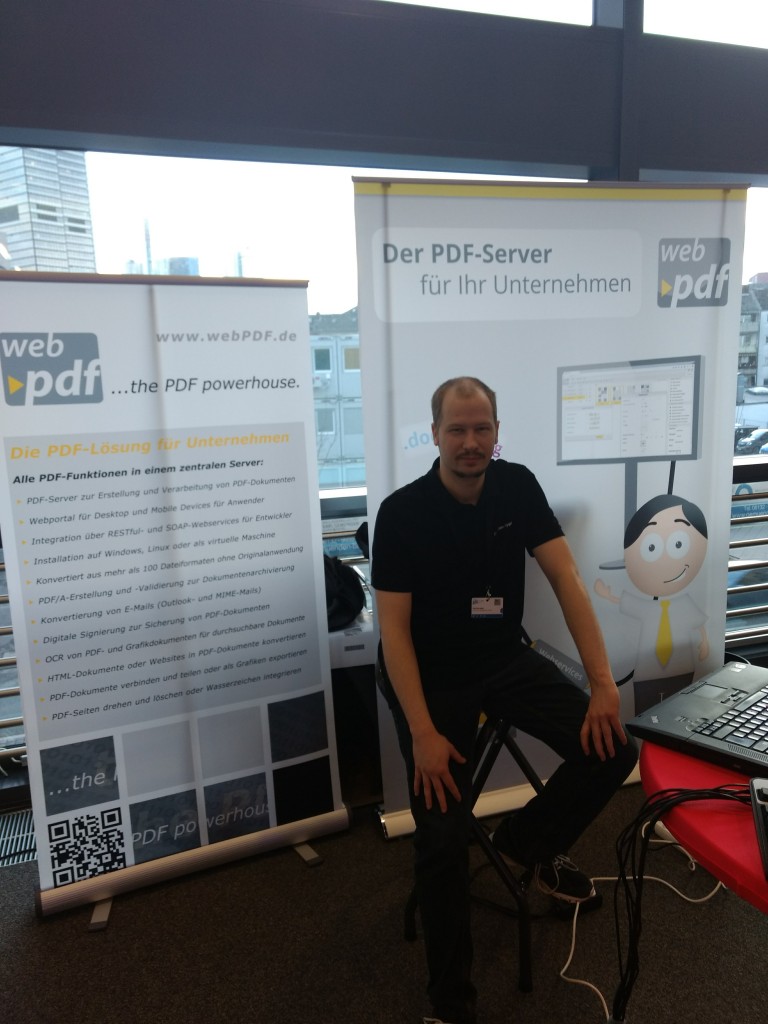 The visit of the professional conference for software architects, developers, administrators, project managers and decision-makers, which took place in December 2017 in Frankfurt am Main, was not only a great opportunity for us because it is a stone's throw from Fulda to Frankfurt. The three conference days with many sessions and workshops on software development and software architecture in the Kongresshaus Kap Europa with the most modern fair ambience made us curious.
And our visit was worth it. We were able to present our webPDF product as a business solution and to show how convenient it is to use. Besides, the exchange and the contact with the visitors of the fair were in the foreground.
IT Conference for Software Development, Architecture and Management
All in all, our summary was very positive, the event was well organized and offered many opportunities for inspiration.  Even when there were suggestions or improvement requests, the organizer was open to them. A successful event, which we remembered very well. Above all the family character and also the fact that it was not a very crowded event pleased us very much. Should a further conference be planned for 2019, we will take this into account in our scheduling in any case and look forward to the future exchange of ideas.
The very well-positioned program of the IT Days with more than 160 lectures, seven interactive workshops, several evening events and an accompanying exhibition must certainly be emphasized. For us, the conference was a successful opportunity to end fiscal 2017 together and start 2018 with new ideas and suggestions.
You can get a visual impression here – Our stand at the IT Days 2017