Full throttle into the New Year 2016!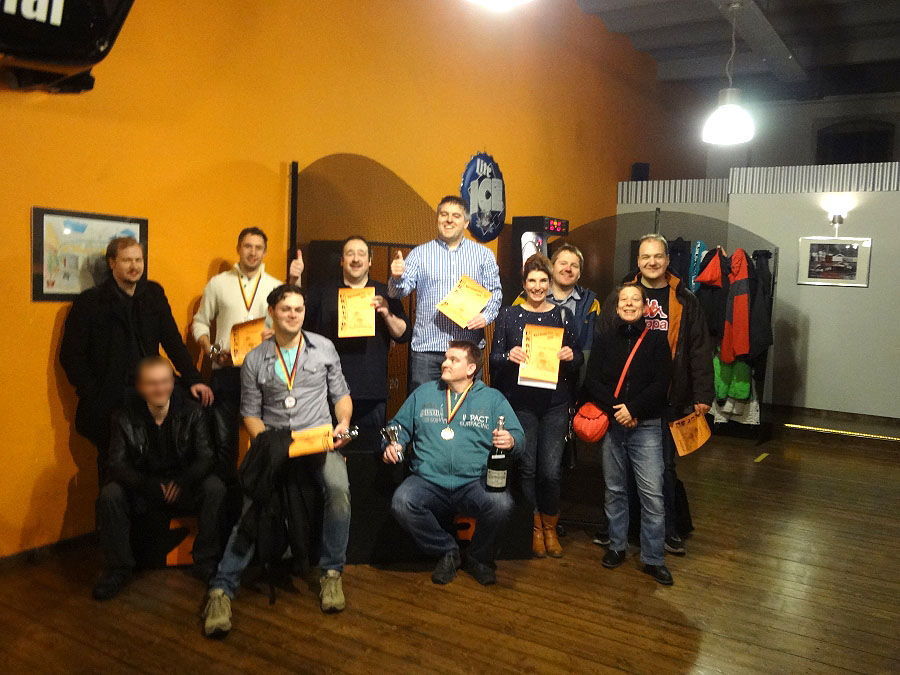 Just as it did last summer in Hamburg, our company's management team again put the emphasis on "speed" and "action" in December by inviting the entire SoftVision crew to a Christmas banquet at the Leipziger Hof restaurant in Fulda.
Afterwards things got very loud and dirty! The Nolimit go-kart racing center was where we rang in the upcoming Christmas vacation with the roar of engines and squealing of tires.
Fulda – The end of the season provided an opportunity for the best drivers from SoftVision's racing team to once again deliver a strong performance. Good sportsmanship dominated the race even though there were a few minor crashes and you couldn't help but notice the adrenaline and zeal with which the frontrunners battled to take and hold the lead. The three best drivers shared the podium at the end of the race.
SoftVision winner garners pole position after training
"The winner gave his absolute best, despite a kart that was very difficult to drive," pointed out the Nolimit crew chief. "Had it not been for those crashes, I think he'd have been farther ahead and might even have broken our course record." In the overall standings, the first three drivers made 39 to 41 laps respectively in 20 minutes. The fastest lap was clocked at 26.133 seconds. What really paid off was that driver number 1 earned the pole position for the start of the race during the free practice session. The midfield, led by the only female driver in the race, was fairly consistent in completing 36-38 laps.
The record times that the SoftVision racing team scored so handily made a powerful statement and again showed what they are capable of on Fulda's notoriously bumpy racetrack. "Everything worked well, including during the qualifying rounds," said a sweaty driver after the training session held under fresh and wintry temperatures inside the facility. "Perfect circumstances today for demonstrating how we're in top form." He also mentioned some harsh conditions: "You can slip and slide very easily today, especially in that last curve. That one is really something to watch out for!"
The drivers at the back of the pack were little surprised at how far behind they were. "Today you just have to appreciate who's got the better kart. Now we have the time to learn from this experience and capitalize on our potential. We've got to improve, and improve we will."
Hard on the thumb muscles
"The kart skidded quite a bit," observed the second-place finisher when interviewed. "But, that happened to everyone. The track was challenging and driving a go-kart exposes your hands to an unusual amount of stress. If I had had gloves, then I would probably have been able to work my way farther up front." As SoftVision's racing team manager pointed out after the training, "This is precisely what makes this racetrack so special. The unexpected creates many a dramatic moment!"