DOAG 2015 Oracle Conference + Exhibition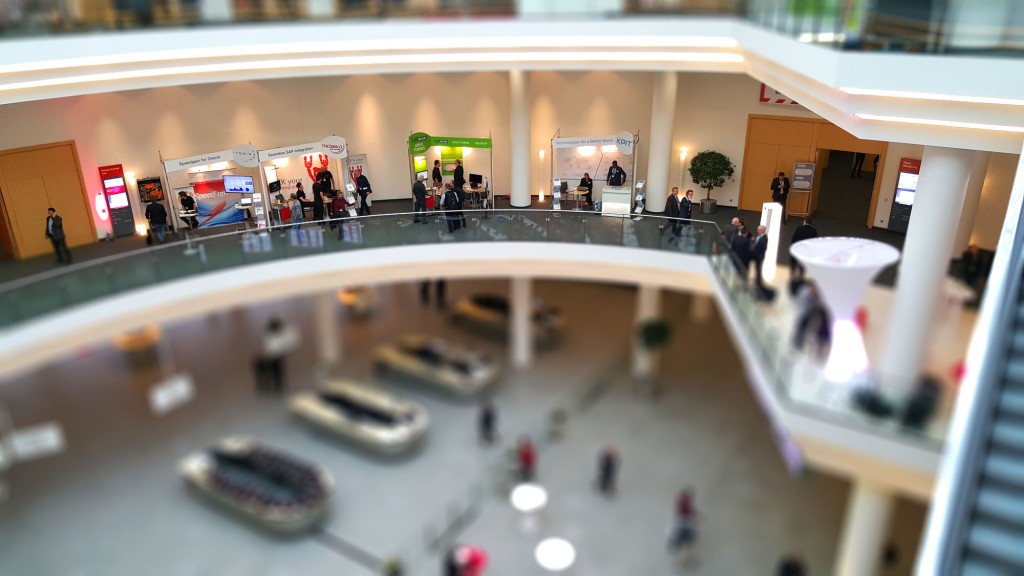 This year marked the first time we took part in the German Oracle User Group's DOAG Conference + Exhibition that was held in Nuremberg. You could easily see how this was the 28th iteration of this event and one which could definitely be called a well-organized, major conference that had a great deal to offer, especially to those interested in the Oracle database. And so, it came as no surprise that the date for DOAG 2016 had already been set and will once again draw a large number of visitors.
One thing really worth highlighting was the conference's skillfully organized, yet tight schedule of lectures and presentations. As a result, it was more or less inevitable that a large number of visitors would have scant opportunity to spend much time at the one or the other exhibitor stand. Most of the conference visitors were technicians and database administrators, which meant that the subject of the event was not a 100% fit with our products. The venue's long walkways with no gathering points (highboy tables and the like) along the way provided little incentive for visitors to stop and chat with the exhibitors.
Our take on DOAG 2015
Although the nature of our products did not entirely match the program of the conference, we can still note for the record that this event was well worth attending. In any case, we were able to expand our network and profit from the Oracle community's know-how. The six main program subjects of Administration, Features & Options, Fundamentals, High Availability, Migrations and Security, along with the accompanying exhibition focused on the "Database," offered many interesting points to get and keep the conversations going. The benefit of all this is that you can make valuable business contacts at such a large and well-established event. This gathering is an absolute must for anyone who values networking with Oracle users and partners.
Our video compilation of the DOAG Conference + Exhibition nicely reflects the character and atmosphere of this remarkable event.
A well-attended conference and exhibition